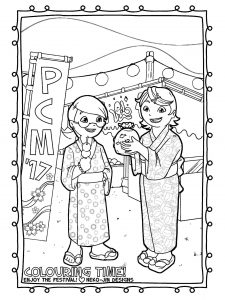 Hey! Listen! Color this page and you might win a prize!
Open to anyone attending PortConMaine 2017!
No age restictions!
Please use any colouring tools you want! [Digital or traditional!]
NOTE: Only ONE entry per person.
Put your name and e-mail address on the back of your colouring sheet–please remember to write neatly.
Bring your colouring page to the NekojinDesigns.com booth in the vendors room. Entries must be submitted in-person and will only be accepted during open vendor room hours on Friday and Saturday, and until noon on Sunday.
Winners will be decided at 1:00pm on Sunday.
All entries will be featured on our Facebook page–be sure to stop by and share your work on your page!
Grand Prize Winner will receive a $50 gift certificate to Neko-jin Designs~!
Runner Up will receive a $25 gift certificate to Neko-jin Designs~!
NOTE: If we receive less than 50 entries, there will be no runner up, and only one prize will be give.
You do not need to be present to win–but wouldn't it be cool to have a spontaneous shopping spree?
Be colourful! Be creative! Most important: HAVE FUN!
With Love,
Chris & Neko (& Bruce!)