PortConMaine has many ways to get involved selling! Where do you belong if you want to get involved? Here are some Frequently Asked Questions!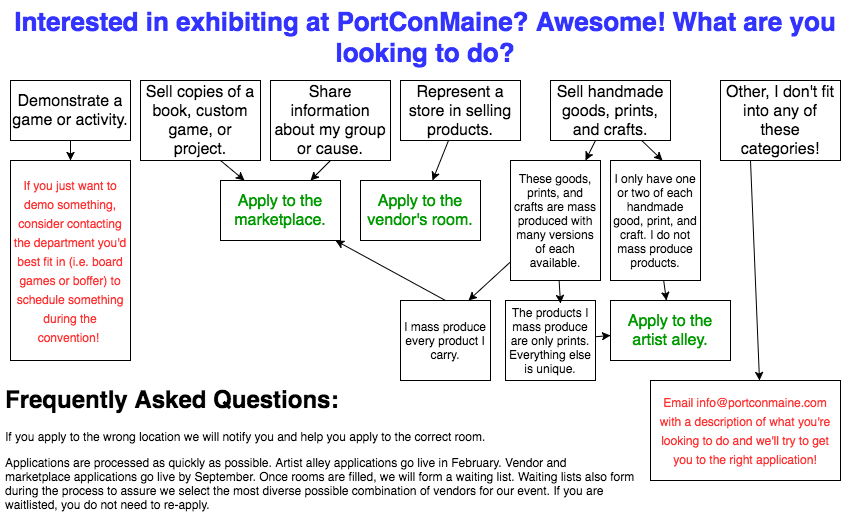 What's the difference between the Exhibitor Rooms? The Vendor's Room is for licensed retail businesses. This room is for the sale of items by stores who have a physical and/or online location. The Artist Alley is for artists who make and craft unique items. The Garage Sale is for the sale of second hand goods from attendees by staffers via consignment through the weekend. Con Sales is of convention related goods and snacks. The Marketplace is for exhibitors, costumers, organizations, authors, and other assorted groups that may not fit into other spaces easily.
What is a waiting list? If the room you apply to has filled, you'll be put into a waiting list. If a table opens we will refer to the waiting list to find someone to fill that spot.
The application says open, but my application was waitlisted. Why? We try to keep our vendors balanced. If we have four anime vendors, we probably will not fill a fifth. We give preference to prior vendors and then after the application opens to all we let new vendors in. If prior vendors do not apply, their tables will be released to new applicants.
More questions to be posted & answered soon!